Morning all! It is still gray and gloomy here in NJ…so I am going to give everyone a bit of a refreshing list today! A list of 25 Awesome Lemonade Recipes and even some special Straw Flags for the special drinks. With the welcoming of Summer happening this weekend what better way to celebrate and let's face it…a cool yummy drink is always in order! Most of them are kid friendly and just a few pack a bit more of a punch. Which ever quenches your thirst…ENJOY!!!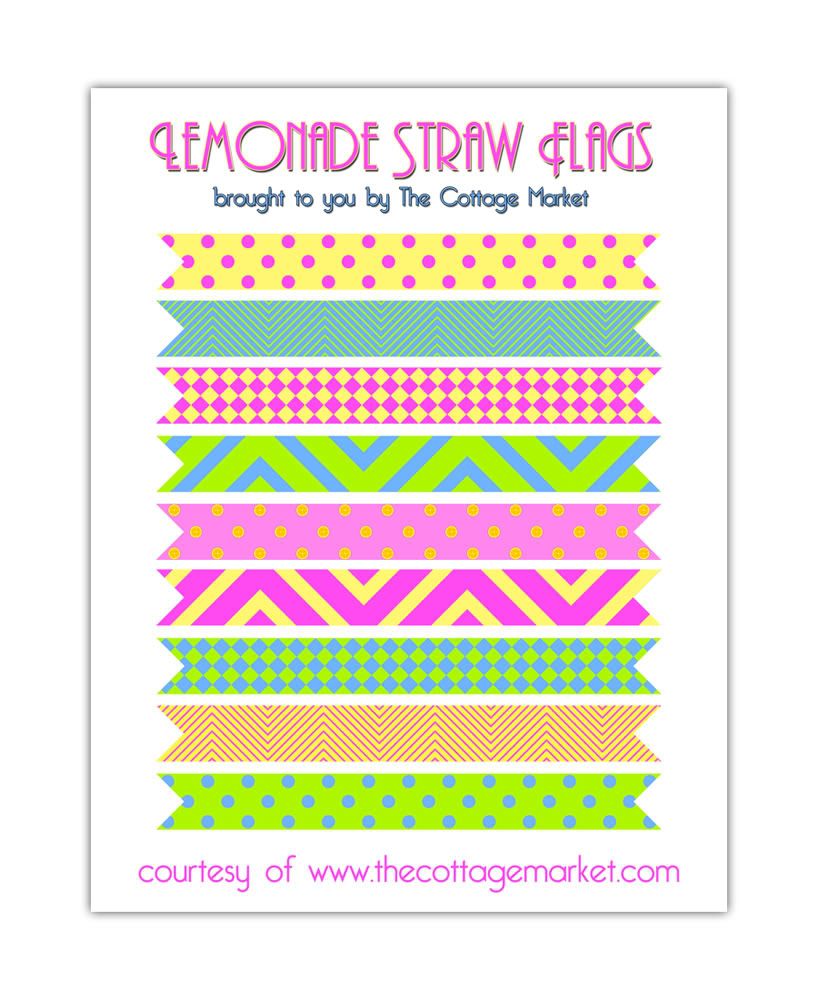 *Image Sheet*
Download

*Please note: Be Sure to download Original size*
Once you have click on the links follow these steps:
1. Hover over the image with your cursor
2. A tool bar will appear, the first option to choose is FILE
3. Hover over File and Click Download Original file and your done! 🙂
1.
2.
3.
4.
5.
6.
7.
8.
9.
10.
11.
12.
13.
14.
15.
Recipe.com and their recipe for Watermelon-berry Lemonade
16.
17.
18.
19.
20.
21.
22.
23.
24.
25.
Here's a little suggestion from me…if you are looking for a little kicked up lemon taste — use half regular lemons and half Meyer lemons! Well believe it or not…this just scratches the surface of the incredible lemonade creations out there…I hope you are inspired to try one of these yummy drinks! They are great for every day or for special occasions!
CHEERS!!!!!! See you tomorrow for Thankful Thursday!
((HUGS))