Morning!  Hope everything is going along nicely for everyone!  I hope you caught my guest tutorial over at 
Today I have a little something for all of you that I thought would might be fun for you to use for creating something for Mom…a little selection of vintage images featuring some of Mom's favorite things…flowers and children! Hope you enjoy them! 
I do believe there might be some more digital fun tomorrow on Thankful for my Friends Thursday…so please stop by!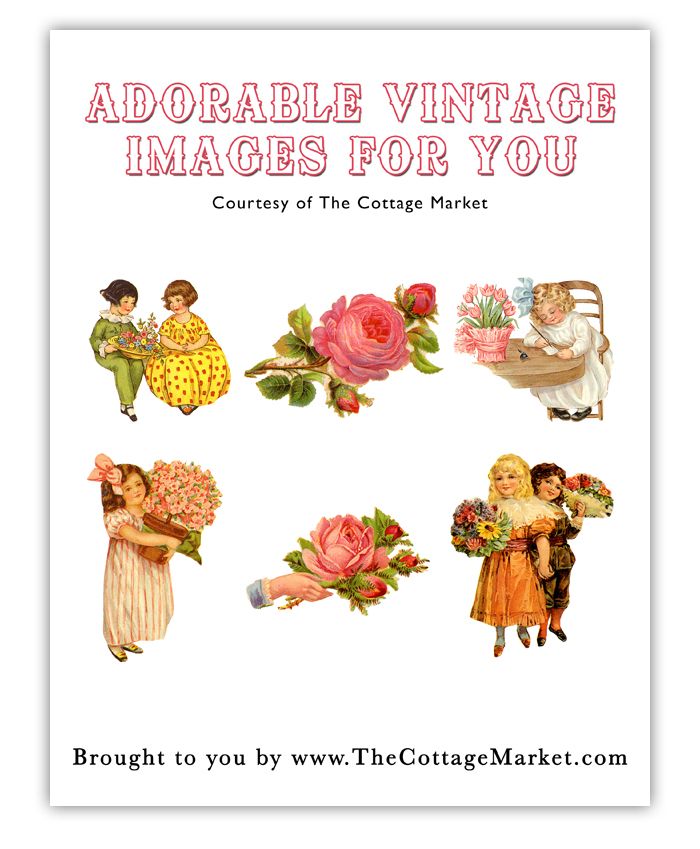 *Image Sheet*
Download



*

Please note: Be Sure to download Original size

*




Once you have click on the links follow these steps:


1. Hover over the image with your cursor
2. A tool bar will appear, the first option to choose is FILE
3. Hover over File and Click Download Original file and your done! 🙂