A very good morning to you!  We are decked out in blue today to compliment our Father's Day Project!  I hope you find it fun and sure hope you and the kids decide to make a 
for the special

man

in your lives!
I have seen many projects out there so we put our own spin on a little creation that is tons of fun…now I have to give credit where credit is due…my son Peter created my idea for me..I think you can consider me digitally impaired…he did a wonderful job…just what I had in mind…gotta love it : )  What is cool about this design is that the ties are double sided so it is so easy to make your bunting and it it looks great front and back!  If you choose to use the #1 Dad selection…the lettering is in reverse so it reads from the either side!  You can also use these for cupcake toppers by simply cutting them out…folding and gluing them onto a toothpick…put these cuties in a folder…you can use them all year round…great for decorating packages also!  So here you go…two sheets of ties…the first being 6 different complimentary patterns and the second being #1 Dad…you can make the bunting as larger or as small as you need it…take a peek below for the example I made for you….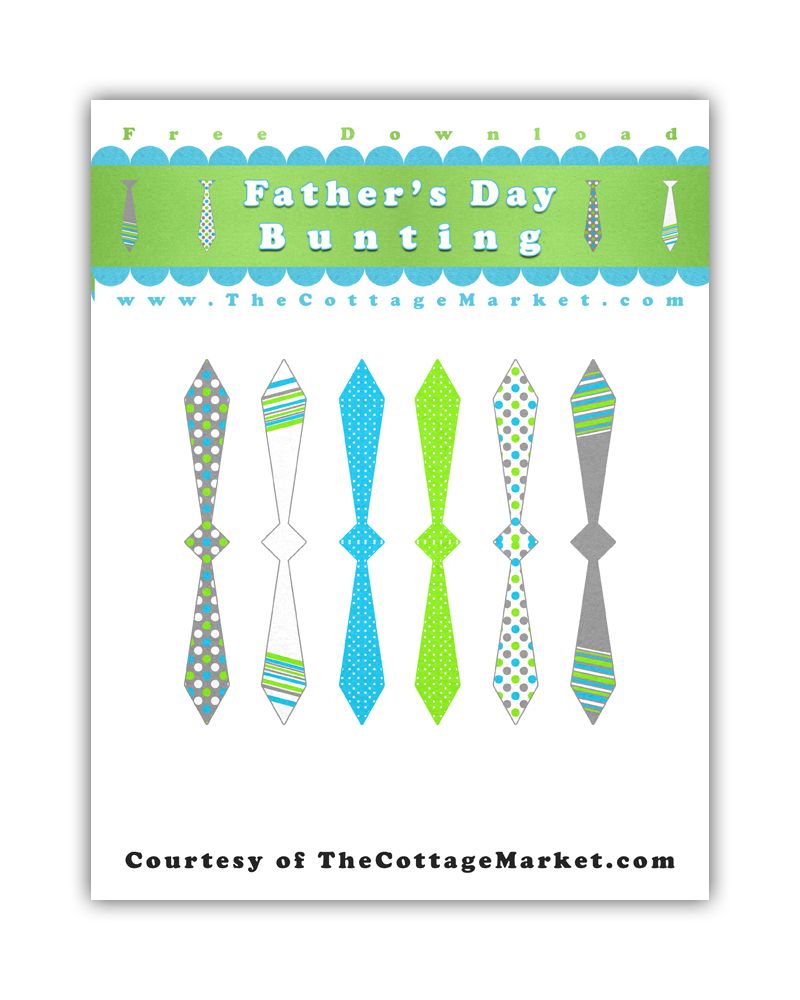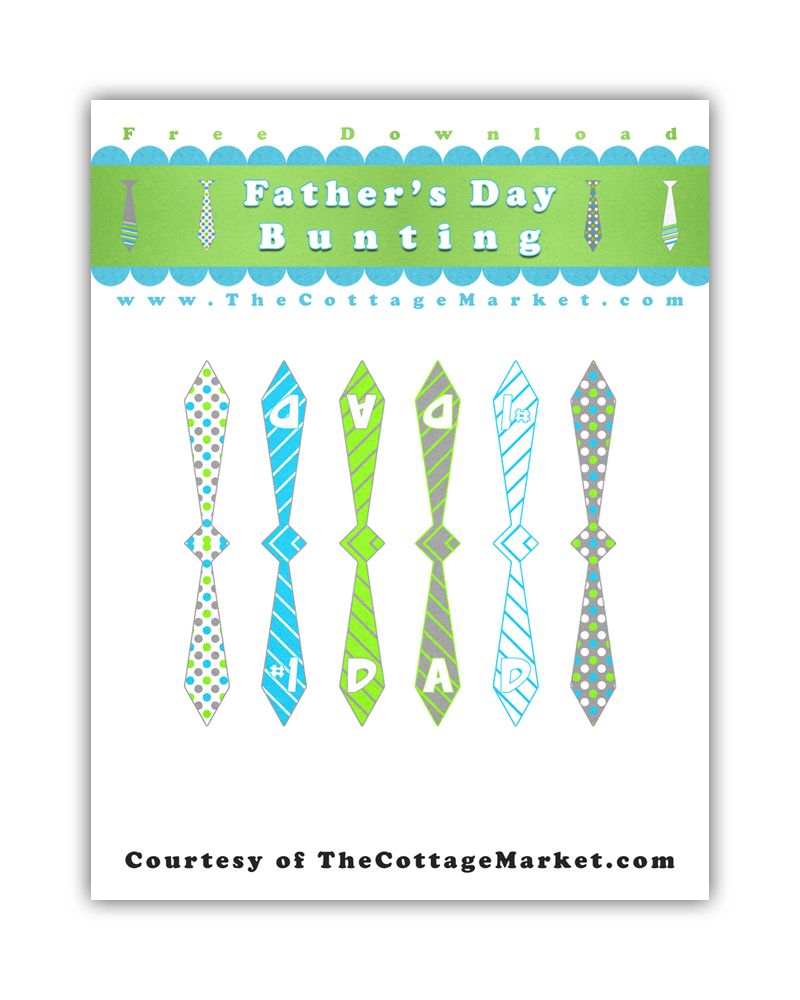 *
Download Sheet #1
*
Download Sheet #2



*




Once you have click on the links follow these steps:


1. Hover over the image with your cursor
2. A tool bar will appear, the first option to choose is FILE
3. Hover over File and Click Download Original file and your done! 🙂
Well I didn't bake a cake yet so I had to use my flower cake to show you how the bunting looks! Plus…we were low on sun again!

It is so simple! 
1.  Run off your ties onto card stock
2.  Cut each tie out with your scissors
3. I highly recommend you do this step…
take your scissor and lightly…I repeat…lightly : ) score the center of the tie so your fold will be clean and easy to do!
4. Fold
Now they are ready to create with!
 I used a complimentary bakers twine and I had some beads that I thought would be fun to add…you don't have to add beads…you can just use the ties and it will still be fabulous!  
So I cut my twine and threaded my beads placing a tie in between each one and simply glued each tie closed…then you take a pair of wooden skewers…$.99 for 100… simply twirl some twine and attach bows to the top with some glue and then tie the banner on either side and the project is complete! Oh yes…Dad's favorite cake
is now needed : )  Two big cupcakes would be fun too! You can even make this without the skewers and attach to the present! So many options!
 It reads the same on the back!
I am sure that the kids would think putting a rhinestone tie tac on each one tons of fun!  Let them create and put their spin on the little touches!
 They look so cute just dangling over a yummy cake!
I REALLY hope you try this and have fun making some cool decorations with the printables…use them over and over and over again!
See you tomorrow!!!
Sending
(((((

HUGS

))))))