Hi there one and all…it's time for Thankful Thursday…the day of the week that I celebrate my readers with a little gift of appreciation for being the best ever friends on the blogosphere!
I am going to change it up a little today…making everyone happy and giving you all something a little special is what my intent was from the start…so…every Thursday from now on it…there will be two posts on Thursday and each will have a digital gift so you can all enjoy!  Then starting in September to celebrate the coming of the Holidays…I will have a special give away each month…
Today I have something for you that goes with everything!
Chevron Stripe Recipe Cards
Hope you have fun with them…download and add your culinary creation and share with your friends!  We have a whole series of holiday gift recipe cards in the works…but thought that something simple would be a nice addition to your collection!
See you later with another free digital graphic for your collection.
Oh…one more thing…don't forget tomorrow is Junkin Joe
…hope to see you there and don't forget to bring your fabulous finds and upcycled and refurbished creations to share at the linky party! JJ has some new finds…we have features and then it is time to party! ALL WELCOME!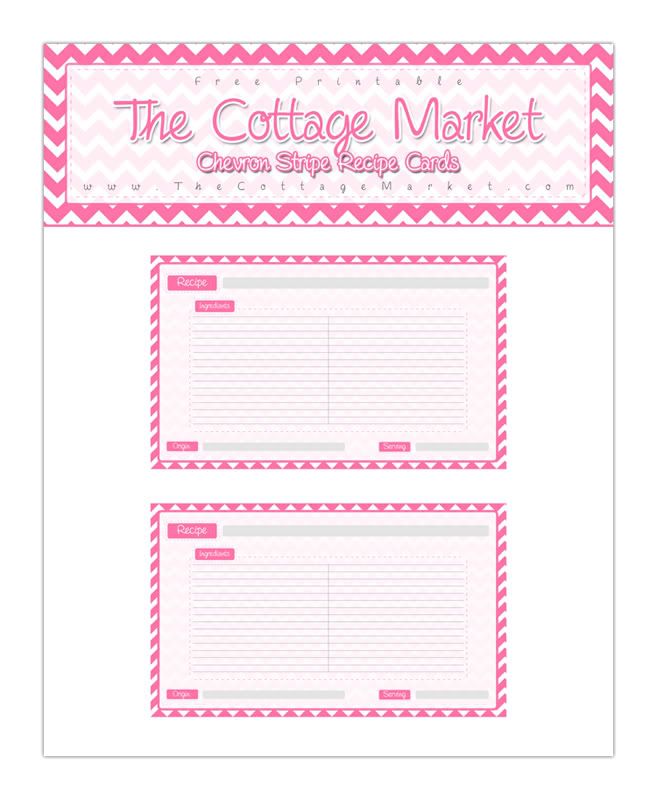 *Recipe Cards*
Download



*

Please note: Be Sure to download Original size

*




Once you have click on the links follow these steps:


1. Hover over the image with your cursor
2. A tool bar will appear, the first option to choose is FILE
3. Hover over File and Click Download Original file and your done! 🙂